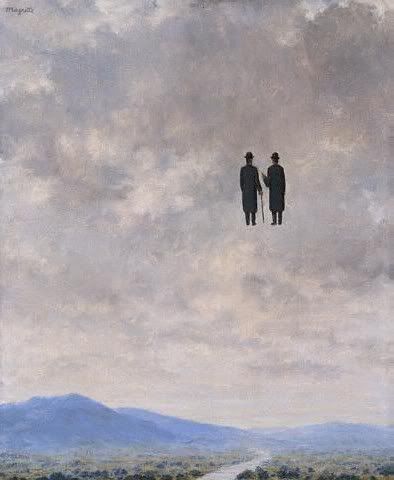 I really love when things are written or said well. I came accross this list while i was rummaging through some old documents hidden in a fake can of spray and wash. The assignment was for my poetry class we were told through the course of the semester to compile 50 quotes that were deep fried gold.
These are a few of my favorites:
"I am tired of hoping for the next best thing. It is like the paradox of hedonism: when you're not looking for a good time, it seeks you out like a badger and bites your ass in the night." --Joseph Griffin
"They hung a sign up in our town: IF YOU LIVE IT UP, YOU WON'T LIVE IT DOWN..." --Tom Waits
"If you tolerate this, then your children will be next." --Manic Street Preachers
"The optimist builds himself safe inside a cell and paints the inside walls sky-blue and blocks up the door and says he's in heaven."--D. H. Lawrence
"…I saw him looking up at her
and what she was doing
the way that the eyes of saints are painted
when they are looking up at God
when he is doing something remarkable,
something that identifies him as God."
--Billy Collins from his poem
Love
"… I am sure that there is a greater anxiety, commonly, to have fashionable, or at least clean unpatched clothes, then to have a sound conscience." --Henry David Thoreau
"What good is eternity to a man who can't make good use of fifteen minutes?" --Ralph Waldo Emerson
"Ultimate hope and daily grumpiness are clearly not reconcilable."--Neal A. Maxwell
"To believe in something and not to live it is dishonest." -- Mahatma K. Ghandi
"It seemed like only yesterday I used to believe
there was nothing under my skin but light.
If you cut me I would shine.
But now when I fall upon the sidewalks of life,
I skin my knees. I bleed."
--Billy Collins from his poem
On Turning Ten
"It had nothing to do with morality…I would go to the war—I would kill and maybe die—because I was embarrassed not to." --Tim O'Brien's character in
The Things They Carried
" …a soldier who smiled as asked if I'd been traveling long. I said, "Yes," just so I wouldn't have to say anything else." --Albert Camus'
The Stranger
"I have measured out my life with coffee spoons…" --Speaker in T. S Eliot's
The Lovesong of J. Alfred Prufrock
"...as if you could kill time with out injuring eternity." --Henry David Thoreau