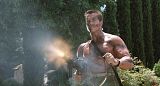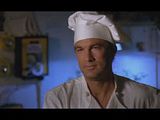 What do these three have in common, aside from intrinsic bad-assness?
They are the guilty pleasures that devour my time on Saturday afternoons...and I love it. It is though I made an offering to the gods of cable, and they respond by blessing me with channels like
TNT, Spike, USA,
and others that saturate my TV with campy-action gold.
In the days of yore and yesteryear, I vividly recall the palpable anticipation of getting the new TV Guide and perusing the week's movies hoping beyond hope one would star Van Damme, Segal, or Schwarzenegger; pretty much any movie that I otherwise couldn't get my young paws on. Then, after noting the time in the Guide, I would, with marked anticipation for the future payoff, set up the ol' VCR and record them.
So, just like the weekends of my childhood I find myself once again looking forward to TV on Saturday, only now the content has changed...a tad. This time the anticipation is not for the animation of
He-Man
,
Voltron
, or
Thundercats
(though still they quaff from a bottle of pure awesome-juice), but for the nougat filled action sequences abounding with evil doers and their minions that can't seem to shoot down one man, poorly choreographed fight sequences, and unadulterated primal rage. Honestly, look at Jean-Cleaude's face, or Segal's greased pony tail. Now don't you feel like running through a forest of trees or cement a la
Last of the Mohicans
? I know I do.