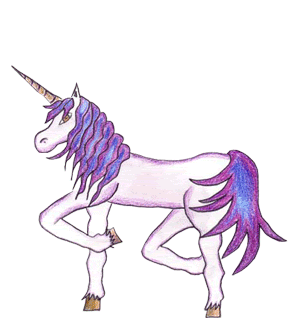 Perhaps I am boring, but I don't visit mystical realms as much as I used to. If I did
this auspicious site
would be my mecca. If you decide to see what I mean and be transported to a magical realm via a sprite drawn carriage to a tea party in Centaur Groves to discuss Unicorn Dreams, be sure to scroll down and visit each site dedicated to our favorite fantastical friends.
Favorite quote thus far:
Besides their alarm "sneeze," unicorns have a variety of other calls or signals that they use for communication.
My favorite
activity
the site offers. Oodles of nougat filled bliss.