I have a highly addictive personality...woe to me. Every once and a while this ugly addiction troll rears it's bestial mug and I am a goner; gone gone. The current smack in charge of my days and nights: Halo 3. My poor wife is in deep hate with my love affair with this game and I can't blame her. I have very adult things that need to take place in my immediate future that currently lay injured and dehydrated against the curb as I continue in my vain quest to slay as many as possible. I am weak. It doesn't help that I have friends, or enablers, that link up with me via the internet with and we join forces like unto Voltron to save the universe together. Ahhh, good times.
I need to grow the hell up..............well.....I need to find a happy mean.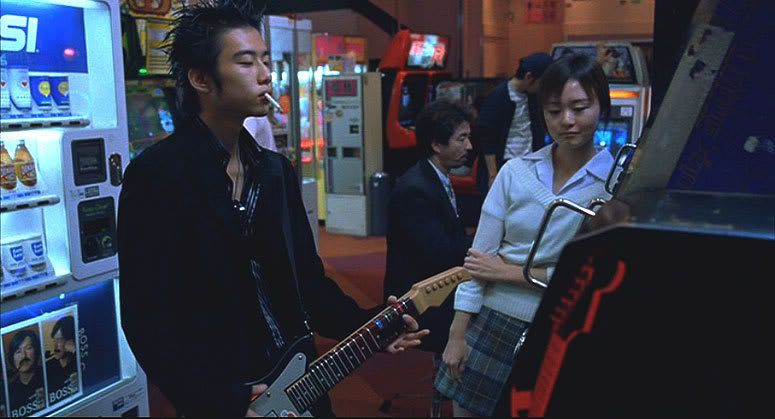 And as though the Gods of Gaming weren't demanding enough of a sacrifice, they just released Guitar Hero III. Damn them. Now I must bow before the Gods of Rawk as well, and they are a far crueler master. The enabler in this instance is the set list. It has been populated with far more fine tuneage then the previous games. A smattering of some favorites:
Paint It, Black – The Rolling Stones
The Seeker – The Who
Paranoid – Black Sabbath
My Name Is Jonas – Weezer
Even Flow – Pearl Jam
Welcome to the Jungle – Guns N' Roses
The Number of the Beast – Iron Maiden
One – Metallica
Reptilia – The Strokes
Cities on Flame with Rock and Roll – Blue Öyster Cult
Give me strength fair friends. I need it. I can't imagine what would happen if I ever owned a Wii.
Game Over.